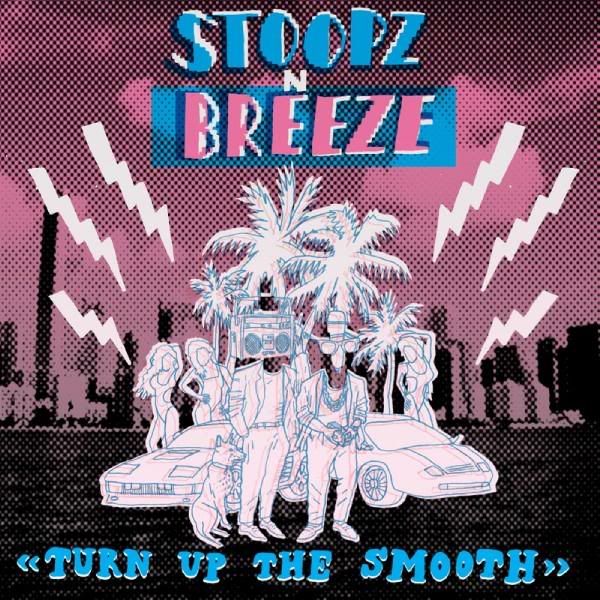 Some more super hot Detroit shit. One of my favorite releases of 09'.
Raps by Drew Breeze aka Leaf Erikson and beats by Bob Stoopz aka Hugh Whitaker (84 Tigers)
BUY IT NOW / SERIOUSLY
Download "Turn up the Smooth" now at:
iTunes, Rhapsody, CD Baby, Undergroundhiphop.com
THE STORY
Bob Stoopz, most known for being fired from the "we are the world" recording session, provides the elevator music for this breakthrough lp. Born and raised by wild german shepherds on the streets of Farmington Hills, MI, Stoopz had to learn how to play the keytar at a young age to make ends meet. That wasn't really working out so he decided to reconcile with his wealthy family.
Drew Breeze, a product of numerous foster homes as a youth and the rapping half of the power pop duo, got his big break from a coca-cola commercial and was quickly signed by Disney to be a dancer on Kids Incorporated. After turning to hard drugs, Breeze found himself back in Detroit where he turned out hookers, sold crack and robbed banks. With his life finally back in order, it was a chance encounter with Stoopz at a local Perry drugs store that would eventually culminate into the most notorious criminal partnership of the decade...and also into a shitty rap album.
"Turn up the Smooth" is the story of Stoopz and Breeze's exodus from Detroit to Miami and their rise to the top of Dade County's criminal underworld. Along the way, they tangle with female drug lords, sell cocaine to Dan Marino and party with Shalamar. The album features guest appearances by B.L.A.K.E. Eerie, Dak, Baatin (Slum Village), Selfish (Green Llamas), Ohkang AKA Wendall L. William Jenkins, Dirtee Curt, Ahk, AC Pull, Velvet Krush, Metasyons, and DJ Primeminister...art by Pencilface
Press:
"You've all known my stance on rappers for the way they portray women as 'bitches' and 'hos', but after I heard Drew Breeze's sexy voice...mmm, mmm...boy, nevermind all that!"-- Oprah Winfrey
"OMG. I just can't get enough of Bob Stoopz and Drew Breeze! Chuh...Their music is like, so awesome!!"-- Puff Diddy
"I dont like Bob Stoopz."-- Wilford Brimley
1. Summer Night
2. Eleanor
3. Dade County Cruizin' Ft. B.L.A.K.E. Eerie
4. Honey Smacks
5. Hustlelude
6. Punch Drunk Ft. B.L.A.K.E. Eerie
7. Heat Ft. Dirtee Curt, Metasyons, Dak, B.L.A.K.E. Eerie, Ahk, A/C Pull Cuts By DJ Primeminister
8. Number 13
9. Mercury Morris Ft. Dak
10. Vice Beat
11. Bad Man
12. The Set Up Ft. Baatin
13. So Pimpish Ft. Ohkang
14. 30 Keys
15. Bitches Know Ft. Velvet Krush
16. Last Tango
17. Need 4 Speed
18. Deliverance Ft. Selfish
19. No Sympathy
www.butter-made.com
www.myspace.com/stoopznbreeze
R.I.P. Baatin!