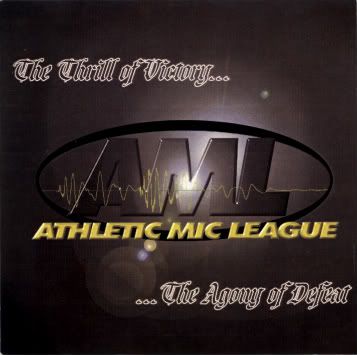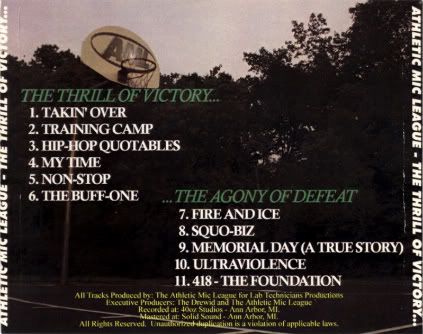 For those of you unfamiliar with Athletic Mic League,
Buff 1
is in this group as well as
14KT
. If you don't know either of the these guys check the links. I think only about 50 of these were made. I'm pretty sure the guys in AML hate seeing this cd because they're totally on another level now. This cd made me a fan for life and I know real heads will love this album. Enjoy this guys, I'd be really surprised if any of you have seen this anywhere else.
1. Takin' Over
2. Training Camp
3. Hip Hop Quotables
4. My Time
5. Non Stop
6. The Buff One
7. Fire and Ice
8. Squo Biz
9. Memorial Day
10. Ultraviolence
11. 418 – The Foundation
Production by The Lab Techs.
This is the extremely rare DEMO that started it all with AML. If you find one, let us know!
www.asideworldwide.com