1. Same Storm
2. House Of Mirrors
3. House Of Flesh
4. Somebody, HelpMe!
5. Thong Puppets
6. Domestic Violence
7. Brains
8. Suzuki Raps (interlude)
9. SkyZone
10. Rainin Down From Sunshine Feat. Leaf Erikson
11. Mixed Emotions Feat. AC Pull
12. Wild West Feat. Smoke
13. Love Is...(Missing You And The Kids) Feat. Dirtee Curt
14. Sincere (My Apologies)
15. Freedom
16. Gemini's Farewell
Crazy genius shit!
All Tracks Produced by Dak Except:
Tracks 1, 12, 13 Produced By Blackreign and Ohkang
Tracks 5, 10, 16 Produced By 84 Tigers
Additional Production By Rokstar and DJ Prime Minister on tracks 7, 10
Cuts By DJ Prime Minister
Leaf Erikson and Blake Eerie are some of the dopest, most humble, hilarious dudes I've ever met.
Enjoy.
http://www.myspace.com/blakeeerie2007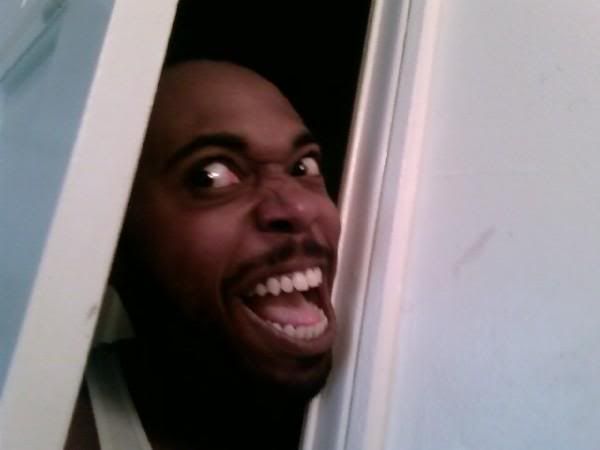 The quote on this pic is "Here's Blakeeyyy", shit had me crackin up.