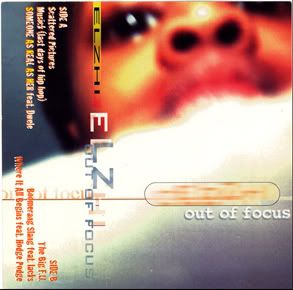 1. Intro
2. Scattered Pictures
3. Musick (Last Days Of Hip Hop)
4. Interlude
5. Someone As Real As Her Ft. Dwele
6. Interlude
7. The Big F.U.
8. Boomerang Slang Ft. Lacks
9. Where It All Begins Ft. Hodge Podge
I wanted to leave this project in it's raw form with the space in between the tracks that all the older heads know all too well. I left the blank space at the end of the tracks so it can be skipped but none of them are longer than 2-3 seconds. But yeah I just wanted to keep it how it actually is. This should be almost or just as loud as a cd, I put a quick mastering on the tracks in pro tools. Enjoy.