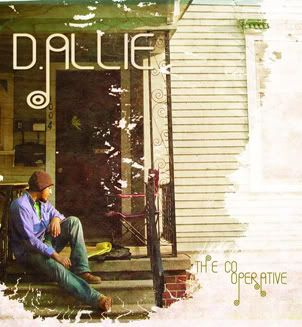 1. Who's That?(It's the Co-Op)
2. The Saga Begins
3. Remedy
4. Let It Knock Ft. PL/Pop's Guitar Pt. 1
5. Find You
6. Anonymous Posers Ft. Asylum 7 & Five-Ill
7. Get Up
8. Pop's Guitar Pt. 2
9. Who Are You?
10. BANG!
11. Description Of A Fool 2007
12. Change The Name
13. Pop's Guitar Pt. 3
14. Ride Out
15. The Dum Out Ft. Dante
16. Thank You
More Detroit shit! D. Allie of USM (United States of Mind) solo album the Co-Operative. Straight listen all the way through, everything is dope. Another great release in 07'. Support this dude, all these people work hard to make good music for you guys.
http://www.myspace.com/cooperativeopposites