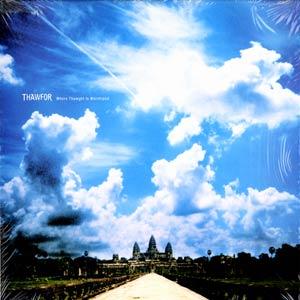 Thawfor is one of the pioneers of Chicago Hip Hop. Where Thawght is Worshiped is his first official album, released on Indus. However, it's manufactured by Tri-Eight Distribution in Tokyo and is only available on import outside of Japan. This is a rare gem from one of the earlier artists in Chicago's unbelievably slept on underground scene. Includes production from The Opus and appearances by underground heavyweights such as Slug and the ever weirdo Mike Ladd. File includes two bonus tracks not listed on the original tracklist.
01 Within
02 Passion
03 Where Thawght Is Worshiped
04 Essence Of Lost Souls
05 Touch Down
06 Dreamscape
07 Time
08 Pathways Of Intuition
09 Memories
10 Savor The Moment
11 Caught In The Middle
12 Vietnam ('74-'93)
13 So Many Ways
14 The Universe Will Guide Us
15 The Final Warning
Reminisce With It!